2015 Season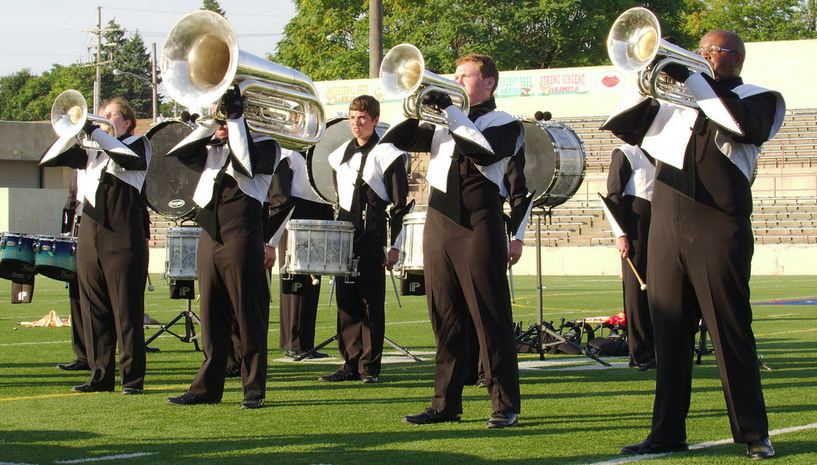 The Erie Thunderbirds are pleased to announce our plans to field for the 2015 DCA season. We are looking forward to the new adventure and to be bringing a competitive drum corps back to Erie, Pennsylvania.  Please join our Facebook Group if you have any questions and to keep up to date on any information. 

Our 2015 schedule includes performances in Dubois, PA on June 13th, 4th of July parade in Millcreek, PA, North East Cherry Fest Parade on July 25th, Lake Erie Fanfare on July 28th. Our DCA competitive season kicks off in Racine, WI on August 1st, we then travel to Waterloo Ontario for the Scout House Tattoo on August 15th. We finish our DCA regular season with a trip to Reading, PA on August 29th. We will then be in Rochester, NY from September 4th-7th for DCA Championships.

For Tickets for DCA Prelims, please visit the DCA Website for more information. Please click on the image below.


DCA Welcomes the Erie Thunderbirds
Congratulations to the Erie Thunderbirds! We have passed the DCA Evaluation and are now member of Drum Corps Associates. YOu can read the story from DCA at http://dcacorps.org/?p=3938 

For more information about our season, and our few remaining spots - please feel free to contact us.
2014 Season


The Erie Thunderbirds are officially back. The corps returned to the Drum Corps community with a successful first show in Dubois, PA on June 14th, 2014. During the Small Drum Corps Association event, the Erie Thunderbirds place 2nd overall. At the North East Cherry Festival on July 19th, 2014, the Erie Thunderbirds placed 1st overall in both the parade and the SDCA event. This victory gave the Steel City Ambassadors their first loss in SDCA competition in the 3 year existence of the region.
The 2014 Erie Thunderbirds concluding their competitive season in the Mini Corps Championships at DCA Championships Labor Day weekend in Rochester, NY. The Thunderbirds placed 7th out of 11 with a score of 77.167. On September 13th, the Thunderbirds performed at the McDowell LMBA show as an exhibition to show our support for all our high school marching members.