2016 Season

The 2016 season will be the 60th anniversary for the Erie Thunderbirds. The Thunderbirds are excited for our 2nd season back on the competitive field. 

We are looking forward to a great summer with shows in Dubois, PA, Nazareth, PA, Racine, WI, Bridgeport, CT, and DCA Championships in Rochester, NY. A select few spots are remaining, please contact This email address is being protected from spambots. You need JavaScript enabled to view it. for more information.

For more information, please join our Facebook Group. 



2015 Season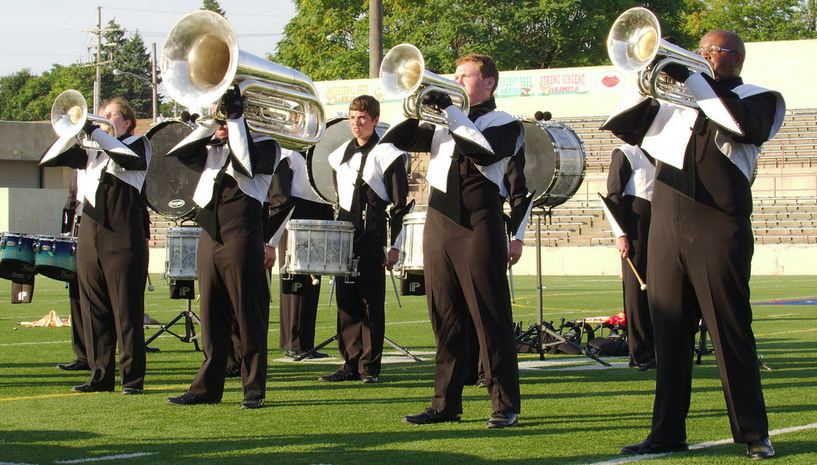 The Erie Thunderbirds have completed their 2015 with a successful trip to Rochester, NY to compete in DCA Championships for the first time in 30 over years. The Thunderbirds placed 6th in Class A with a score of 70.05 in their first season. Our very own Trisha Hardner also had a very impressive performance to take home 1st place on her marimba solo during the Individual Competition.Our Corps Director, Sean Bartlett, was voted Class A 2015 Director of the Year by the other directors of DCA.  The Thunderbirds traveled as far as Racine, WI and Waterloo, Ontario in Canada in 2015.

The corps has completed the dream of many to bring a competitive drum corps back to the Erie area, and the corps had membership from 7 High Schools in the Erie area as well as several members from Ohio - as far as Columbus. The Thunderbirds would like to thank everyone for the overwhelming support, and would personally like to thank every VIP Club Sponsor who helped make this season a success.



DCA Welcomes the Erie Thunderbirds
Congratulations to the Erie Thunderbirds! We have passed the DCA Evaluation and are now member of Drum Corps Associates. YOu can read the story from DCA at http://dcacorps.org/?p=3938 

For more information about our season, and our few remaining spots - please feel free to contact us.
2014 Season


The Erie Thunderbirds are officially back. The corps returned to the Drum Corps community with a successful first show in Dubois, PA on June 14th, 2014. During the Small Drum Corps Association event, the Erie Thunderbirds place 2nd overall. At the North East Cherry Festival on July 19th, 2014, the Erie Thunderbirds placed 1st overall in both the parade and the SDCA event. This victory gave the Steel City Ambassadors their first loss in SDCA competition in the 3 year existence of the region.
The 2014 Erie Thunderbirds concluding their competitive season in the Mini Corps Championships at DCA Championships Labor Day weekend in Rochester, NY. The Thunderbirds placed 7th out of 11 with a score of 77.167. On September 13th, the Thunderbirds performed at the McDowell LMBA show as an exhibition to show our support for all our high school marching members.